Meet the team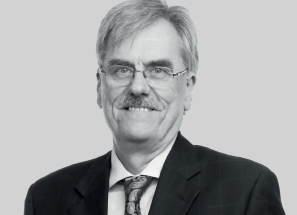 Andrew Walker

Senior Partner / Solicitor
Supervisor – Crime, Probate and all Litigation
Andrew Walker qualified as a Legal Executive and then as a Solicitor on the 1st November 1979. He has been helping people in and around the Rotherham area for over 40 years with their legal problems. He is an accredited Higher Court Advocate holding both Civil and Criminal approval. As Senior Partner and head of our Criminal and Civil Departments he is actively involved in ensuring our compliance with the SRA Regulations.

An active member of the local community he has been a Chairman of Governors at local schools. He founded and acted as Chair of a local charity set up to help the local unemployed and disadvantaged people following the Miners Strike, and has assisted others in forming similar charitable endeavours. He was actively engaged in helping to form local organisations to help people suffering from the problems of drug abuse.

He is a very proud husband, father and grandfather and takes great pleasure from his family life. He has always been an active sportsman and continues with many forms of outdoor pursuits.

andrew@walkersolicitors.co.uk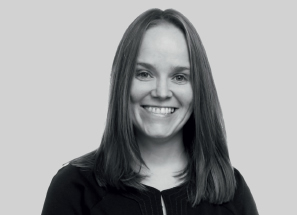 Catherine Burns

Partner / Solicitor
Supervisor – Family
Families and relationships can be complicated and can be difficult when things breakdown. Walker & Co has been offering advice and support to local clients for over 30 years. We pride ourselves on our sympathetic and professional approach and can tailor our services to exactly what you need.

We have a wealth of experience dealing with Divorce, Separation, co-habitation disputes and children matters. No problem is too big or too small.

We can also help if you are the victim of Domestic Violence. We pride ourselves in dealing with these matters sensitively but more importantly quickly. This is also one area of law which Legal Aid is still available and as a firm which still offers Legal Aid we can access this for you.

Our Catherine Burns, Head of Family is a solicitor and a Partner of the firm. She is an accredited member of Resolution with specialism in Domestic Violence and Private Law. She has a friendly manner and a practical way of dealing with matters which puts clients at ease.

catherine@walkersolicitors.co.uk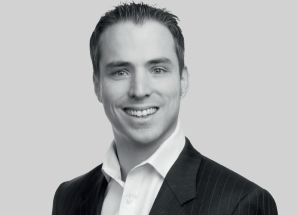 Paul Dalowsky

Partner / Solicitor
Supervisor – Conveyancing
I joined the firm in 2001 as a trainee and on qualifying as a Solicitor established myself in the Property and Private Client department. 13 years on I am a Partner in the firm and head our Residential Conveyancing and Commercial Property Departments. My team has a wealth of experience in this area of law and we advise both individuals and business alike.

I believe that whenever my clients are purchasing a property the experience should add to the natural excitement of moving to their dream home. Through listening to my clients, being approachable, friendly and welcoming and offering clear advice on the various legal issues encountered, I aim to make the whole process stress free.

I am also experienced in the wide range of commercial property work. I can offer advice and assistance to clients taking on or transferring a lease, selling or buying a business or commercial property advising on a variety of complex transactions such as option agreements, SIPP purchases and commercial finance.

Operating in the fast moving market, I recognise that speed is often essential, and pride myself on being able to accommodate and achieve the tightest of timescales to suit my clients. I provide a personal service and am available to see clients and talk to them outside normal office hours.

I live in Doncaster with my wife, family and Labrador. As a self confessed besotted father, time to myself is rare, but when a hour or two presents itself I like nothing more than watching football, playing golf (badly) and listening to rock music (it would be fair to say I am a Pearl Jam fanatic!!).

paul@walkersolicitors.co.uk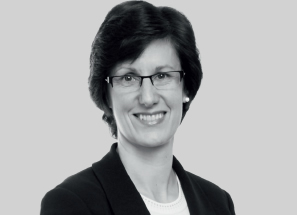 Ruth Hall
Solicitor – Crime, Personal Injury, Civil, Probate & Wills, Employment (Settle Agreements)
I am employed as a Solicitor with a wealth of experience spanning more than 21 years.

Having joined Walker & Co in 2003, I specialise in all aspects of Criminal Law and I regularly attend Police Stations and Magistrates' Courts so as to assist clients. I also deal with the more serious cases before the Crown Court and am a Higher Rights Advocate.

My experience extends to advising employees on Employment Law in relation to Settlement Agreements

In addition to this, I am a key player in our Probate and Wills Department and I am able to provide a service that not only guides clients but also offers them support through what can be a very difficult time for them.

When not working, my passions are my daughter and chocolate!

ruth@walkersolicitors.co.uk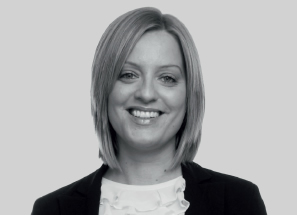 Rachel Harris
Licensed Conveyancer
I am a fully qualified Licensed Conveyancer with over 10 years experience in Residential Conveyancing.

I graduated from the University of Hertfordshire with a LLB (Hons) Law Degree in 2003 and thereafter worked for solicitors in Hertfordshire and also in Sheffield City Centre before joining Walker & Co in 2006.

I then undertook the Licensed Conveyancer qualification whilst working at Walker & Co and qualified fully in 2010 with distinction in two areas.

I deal in all aspects of residential conveyancing, including sale, purchases, re-mortgages and transfers. I thoroughly enjoy working in Conveyancing, especially here at Walker & Co where we work very much as a team.

rachel@walkersolicitors.co.uk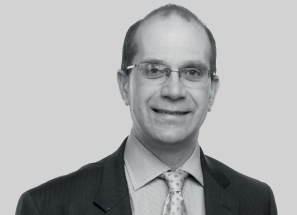 David Lee
Probate Executive
I am a probate executive, having worked in the legal field since leaving university in 1984

As such I am responsible for wills, probate and administration, Lasting Powers of Attorney and Court of Protection matters.

Married with two children, a son who started university in September 2013 studying psychology, and a daughter who has just finished GCSE's.

A personable and down to earth person, very happy to visit clients in their own homes if they either cannot or prefer not to attend at our offices.

david@walkersolicitors.co.uk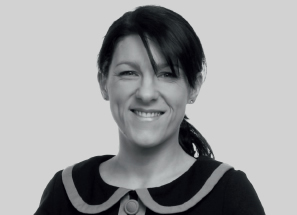 Julie Grant
Conveyancing Executive
I am a Conveyancing Executive within our Residential Conveyancing Department. After gaining my law degree in 1999, I worked in a Rotherham Town Centre practice, and gained experience of a number of areas of law. I have been a Conveyancing Executive for over 11 years. I have extensive knowledge and expertise in all aspects of residential conveyancing. My employment with Walker & Co began in 2006 and since then have established an excellent reputation in the South Yorkshire property market. I specialise in the following:

• Sales and purchases of residential properties both freehold and leasehold
• Buy to let Purchases
• Re-mortgaging
• Transfer of equity

My aim is to make every conveyancing transaction as simple as possible from a client perspective, and I am always happy to answer any questions that a client may have. I ensure that my clients are kept up-dated at every key stage of the transaction and always try to explain the process with as little "jargon" as possible.

julie@walkersolicitors.co.uk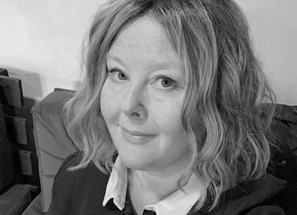 Nicola Smith
Personal Injury Expert
Nicola is our resident personal injury expert and has 23 years of legal experience in this field. She is passionate about helping others and making the process of legal claims as easy and uncomplicated as it can be. Seeing clients at home and outside of normal office hours makes Nicola approachable and friendly, yet professional. Considering bringing a legal claim can often be daunting for the majority of people and Nicola prides herself in explaining the process in a clear and concise manner which you feel at ease. Nicola's easy going manner is refreshing in the legal world. Keeping client's regularly updated; Nicola is always available to chat.

Nicola has a wide range of personal injury skills ranging from complex medical negligence, industrial disease, accidents at work, criminal injuries compensation and many more claim types. Starting her legal career at Irwin Mitchell in the 1990's, Nicola moved on after 11 years to pastures new. Moving around the country, Nicola set up industrial disease and personal injury departments for many law firms before returning back to South Yorkshire in 2017.

Based in Rotherham, Nicola is an active business woman and lends her help, advice and expertise to Barnsley & Rotherham Chamber of Commerce Women in Business Committee and Rotherham based charity GROW, where she is a Director and Trustee, to name but a few. She participates in free advice clinics in the community and is often found giving her time to community based projects of helping others to develop business.

Nicola is a member of the Association of Personal Injury Lawyers and the Founder of REAL Networking. She has a natural ability to connect to people and make a difference to those seeking help or advice. .

nicolasmith@walkersolicitors.co.uk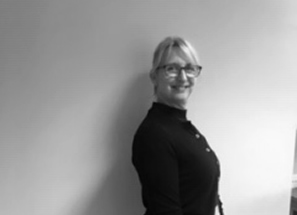 Perri Boyes-Weston
Perri joined the firm in November 2018 and works part of our residential conveyancing team as a Conveyancer.

Perri has experience in many aspects of residential conveyancing, including leasehold & freehold sales & purchases, remortgage, newbuild, transfer of equity and unregistered land.

When not in the office Perri spends her free time enjoying the odd game of Golf, Horse Riding, doing jigsaws and a glass of wine.

Perri also does volunteer work as an Appropriate Adult and is called by the police whenever they detain or interview a child (under the age of 18) or a venerable adult.